Happy Friday and thanks for stopping by. I have a great invitation to extend to you so grab your coffee and come on in.
I'd like to invite you to our next Destination? Joyful! event but before I do, let me give you a question to ponder: What are two of the most important things to keep in life that will move you forward in life?
Give up? Resolutions and Relationships! 🙂 🙂 🙂
So, here's the scoop: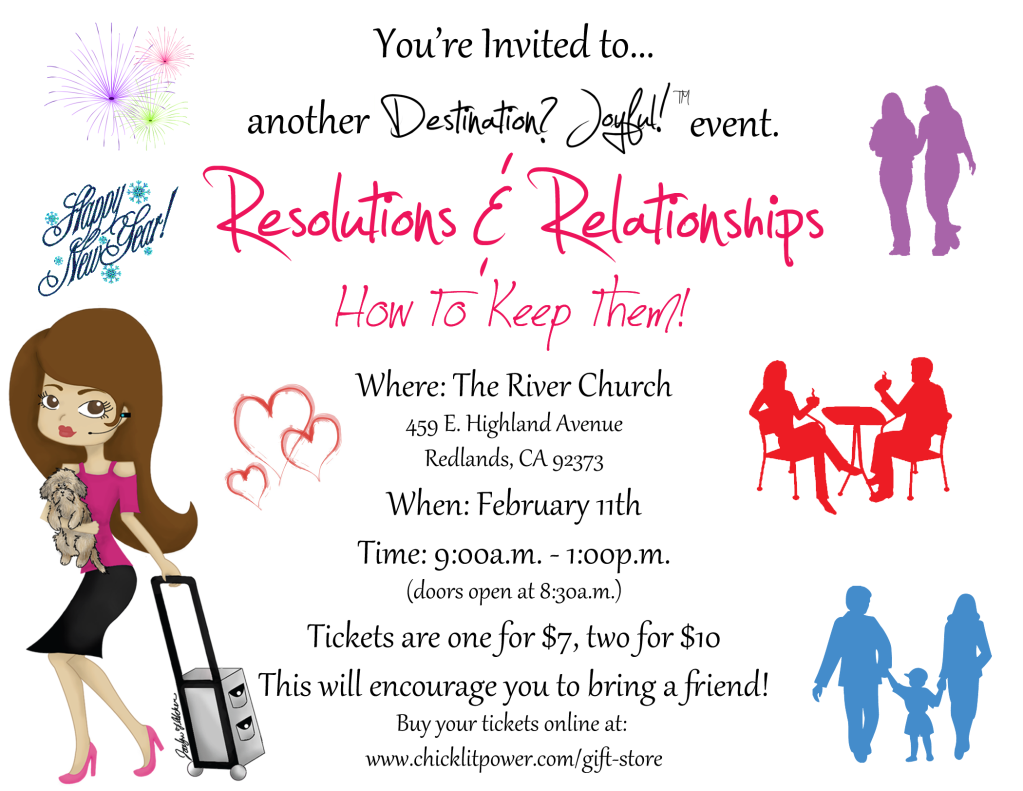 Also go look at our newspaper ad!
So, save the date! We're looking forward to seeing you. 🙂
Evinda
Tags: coffee, coffee hour, relationships, Resolutions